---
HIGH POWER® HPC-430-N12S is a reliable TUV safety power supply that fits and works in most name brand mini tower, custom mid tower PC, and DVR systems. This new APFC (Active PFC) version is a more e
fficient design that

generates less heat
and provides stronger dual 12V output rails than previous generation of ATX 12V 2.0 power supply unit. The over-sized low-noise 120mm fan thus can operate at its lowest noise operating range from 800 to 1800 RPM.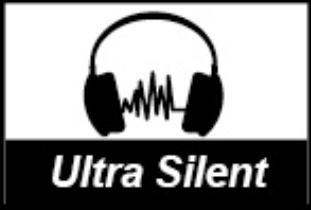 The power supply fan speed is regulated in reference to its
internal temperature sensor attached to an internal heat-sink fin. Our special

low-friction fan starts leisurely at 800 RPM, reducing power consumption and greatly reducing fan noise. On board smart controller may increase the fan speed in response to rise in temperature.

In addition to running with less noise and saves you on electrical bill over older models, HPC-430-N12S meets all major standard safety and environmental standards. It is an ideal solid power supply choice for new gaming system, server, POS station, or upgrade for important legacy PC station.

        EuP Lot 6 2013 compliant

        Active PFC technology for greater energy efficiency

        Consumes less than 0.5W in standby no load state

        Worldwide application with automatic AC input selection

        True-Wattage Rated

        430-watt continuous / 500-watt peak

        Dual +12v rails with combined 360-watt output capacity

        Extra long cable with high current capacity for server & industrial application

        Right-Angle Serial-ATA connector for extra short clearance application

        Fan Speed Controller built-in to automatically spin down the fan to reduce fan noise and extend fan life under low load

        Special Fan Speed Monitor connector to allow system to monitor cooling fan RPM status in real-time

        Meets Intel ATX12V 2.2 specification

        Flexible connector design supporting both ATX and BTX systems.

        Supports Intel Core i3, i5, i7, 64-bit Pentium D, Core 2 Quad, Core 2 Duo, Core 2 Extreme, and AMD 64 X2, FX-6300, FX-83XX, A10, A6 based systems.

        Ultra low noise performance without the high cost of fanless model

        Honey-comb rear vent structure for improved ventilation

        Complete 4*Startm system protection with built-in: Over Voltage Protection, Under Voltage Protection, Short Circuit Protection, Over Power Protection


        RoHS Compliant - made with lead-free and hazardous-free components

        Rocker switch for manual shut-down

        High standard of quality with FCC, CE, TUV, and TUVus certification


Power Connectors Summary
This version has longer cables and more connectors than the standard version (stated cable length accuracy is +- 10mm)

1x 20+4 Main

(cable length: 520mm)


1x 4+4 ATX 12V

(cable length: 520mm)


1x 6+2 PCI-E

(cable length: 500mm)


4x Right-Angle SATA

(cable length: 420mm, 570mm)


4x Molex Peripheral

(cable length: 420mm, 570mm, 720mm)


1x Floppy

(cable length: 720mm)


1x 3-pin Fan Speed Monitor (cable length: 500mm)


Question: What's Fan Speed Monitor?

Answer: The 3-pin Fan Speed Monitor connector, when connected to an available fan port on the motherboard, provides real time rotational speed of the power supply fan to the system. This feature provides an added level of security alarm to the system. In the event that the power supply's fan failure, the system can now be programmed to shut down immediately or sound an alarm. Most motherboard has at least one extra 3-pin fan connector port in addition to the standard CPU fan connector. Fan Speed Monitor connector does not have to be connected to the motherboard in order for the power supply fan to work. This power supply has a fan speed controller with built-in temperature sensor.


    Performance and Low Noise Upgrade for:

    Dell XPS Studio 9000 400 410 435 MT
    Dell Dimension 3100, E310, 5100, E510, 5150, E520, E521, 9100, 9150, 9200
    Dell Optiplex Mini Tower 320 330 360 GX620 740 745 745c 780 790 MT
    Dell Precision T3400 380 390 Workstation
    Dell power supply models (DP/N):
    C5201, F217J, H305N-00, K8956, KH624, L305N-00, MC633, N305P-05 NPS-305HB A, N8372, NC905, PS-6311-2D2, PS-6371-1DF2-LF, PC357, P8401, PH333, PH344, W8185, WM283, M8806,  HP-P3067F3P, H305P-00, N230N-00, NPS-230DB-1 A, N255PD-00, NPS-255BB A, 0N804F, H255PD-00, N805F, HP-D2555P0 01LF, 0D3D1C, 0N805F, L265EM-00, D3D1C, PS-6271-01DA

    Gateway part number: 102015, 102544 , 6500936, 6500914, 102839

    HP Pavilion Home PC a1591kr, a1581kr, a1510kr, a1253w, a1217n, a1520kr, a1550kr, a1570kr, a1581kl, a1591kl
    HP Media Center PC m7170n, m7183c, m7260n, m7277c, m7287c, m7288hk, m7550kr, m7557c, m7567c, m7570n, m7550la, M9177C-B, M8307C-B
    HP p/n: 5188-2533 5188-0127

    PELCO Hybrid DVR such as DX8100 Series , DX8108 Series ...

    Bestec ATX-250-12Z, ATX-250-12E, ATX-250-12ZD, ATX-300-12E ATX-300-12EB3
    Chieftec/HIGH POWER® HPC-360-102DF, HPC-360-302DF, HPC-420-102DF, HPC-420-302DF
    Flextronics VP-09500073-000
    FSP FSP300-60GI, FSP235-60GI
    HIPRO HP-235ATXA6 HP-D2537F3R


    Basic Technical Specifications:

    Operating temperature: 0 - 40 degree C

    Storage temperature: -20 - 60 degree C

    Humidity : Operating - 10 to 90 %, none-condensing; Storage - 5 to 95 %

    Altitude : Operating - From sea level to 10,000 feet; Storage - 50,000 feet

    MTBF : > 30,000 hours at full load under 25 degree C ambient condition

    High standard of quality with FCC, CE, TUV, and TUVus certification

    Standard ATX Dimensions: 150(W) x 85(H) x 140(D) mm