---
HIGH POWER® HP-600-MOD is one of the highest quality modular-cable 600-watt power supply units you can buy for your gaming computer, media PC, or high end workstation. It is highly efficient and thus operates in low heat and without the need to spin up the cooling fan just to cool itself down.

HIGH POWER® engineers designed this high efficiency unit with a Smart Fan controller to dynamically control the fan speed. The result is a power supply that not only dissipate little heat, but operates in extreme low noise. HP-600-MOD is designed to meet 80Plus® efficiency standard to achieve at least 82% efficiency across all load range.
Standard ATX size to fit in standard tower cases, gaming cases, and most name brand systems
Dimensions: 150(W) x 85(H) x 140(D) mm
Features:
Active PFC technology for greater energy efficiency
EuP Lot 6 2013 compliant
Consumes less than 0.5W in standby no load state
Worldwide application with automatic AC input selection
True-Wattage Rated
600-watt continuous
Single +12V rail with 540-watt output capacity
Minimum 82% efficient across 20%, 50%, and 100% load range under 115V AC
Supports Intel Core i3, i5, i7, 64-bit Pentium D, Core 2 Quad, Core 2 Duo, Core 2 Extreme, and AMD 64 X2, FX-6300, FX-83XX, A10, A6, Ryzen based systems.
Ultra low noise performance without the high cost of fanless model
Honey-comb rear vent structure for improved ventilation
Complete 4*Startm system protection with built-in: Over Voltage Protection, Under Voltage Protection, Short Circuit Protection, Over Power Protection
RoHS Compliant - made with lead-free and hazardous-free components
Right-Angle Serial-ATA connector for extra short clearance application
Rocker switch for manual shut-down
High standard of quality with FCC, CE, TUV, and TUVus certification
Connectors Summary:

1x 20+4pin ATX Main Connector (sleeved) - 19"
1x CPU 4+4pin EPS12V Power Connector - 24"
3x Molex Peripheral Power Connectors
6x SATA Power Connectors
2x PCI-Express 6+2pin Power Connector
1x Floppy Power Connector
Ultra Low Noise
Fanless-quiet with high tech low heat design sufficiently cooled by a low-RPM 120mm fan. Fan speed is thermostatically controlled.

High Efficiency
Regardless of your system load, this unit is designed to be efficient regardless. It is designed to be at least 82% efficient whether the system is under low, nominal, or high load.

EuP Lot 6 2013 compliant
This unit is designed to consumes less than 0.5 watt in standby no load state. You no longer suffer noticeable power loss even after PC system is powered off.

Right angle (90-degree) serial ATA power connectors
spread out in multiple lines of cables to reach various drive positions in tight corner

RoHS Compliant - made with hazardous-free components
RoHS is the Restriction Of the use of certain Hazardous Substances in electrical and electronic equipment. This has been a standard in Europe and is now becoming a standard in the world. Not only lead, but cadium, mercury, hexavalent chromium, polybrominated biphenyl (PBB), and polybrominated diphenyl ether (PBDE) flame retardants are limited as well.
Lead-FREE Cadium-FREE Mercury-FREE Hexavalent Chromium-FREE
PBB-FREE PBDE Flame Retardants-FREE
Performance and Low Noise Upgrade for

Dell XPS 8300 8500 8700 8900 x8900
Dell P/N: D460AM-02/DPS-460DB-10A
Dell Precision T3500 Workstation
Dell 525W PSU P/N: 0G05V 0M821J H525EF-00 D525AF-00 H525AF-00 D525E001L
Advantages Over the Original Dell OEM Power Supply:


Higher Efficiency - Low heat and Energy-Efficient: typical 84%, average 82% efficiency
Lower Standby Power Consumption - Less than 1-watt, EuP 2010 Lot 6 Compliant

Higher Maximum Output Capacity - 600-Watt, even under continuous 24/7 heavy load

Modular Cable Design - Plug in only power connectors needed to reduce the bulk of cables inside the system blocking crucial air flow.
Stronger +12V Output Rails - Ensure safe and stable system operation under heavy load, particularly when a PCIe graphic card is installed.
TECHNICAL SPECIFICATION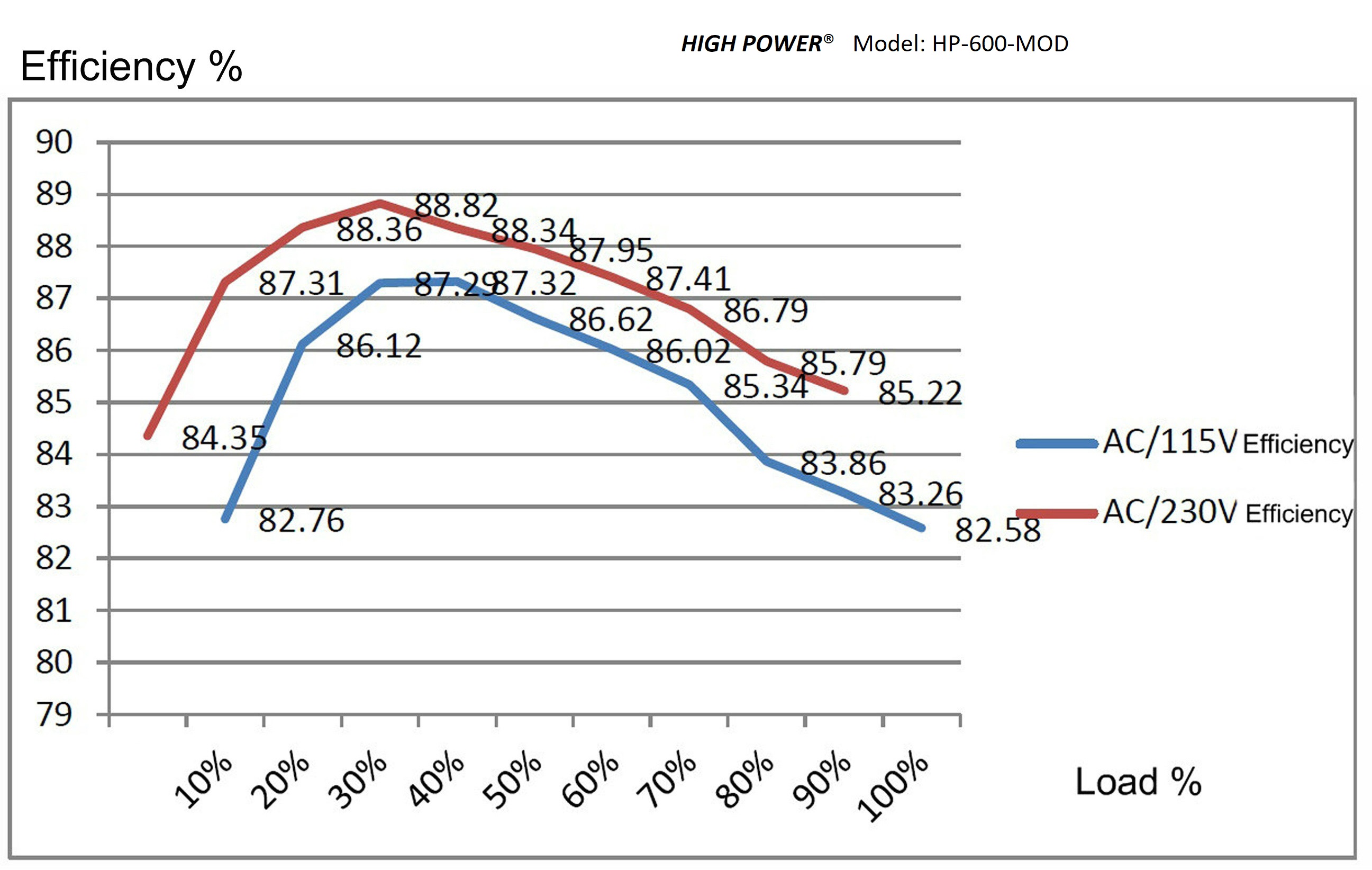 Efficiency & Fan Speed Table
LOAD

No load

10%

20.00%

30.00%

40.00%

50.00%

60.00%

70.00%

80.00%

90.00%

100.00%

RPM

820

825

830

835

855

880

990

1180

1310

1470

1580

AC 230V Efficiency
-


84.35%

87.31

%

88.36

%

88.82

%

88.34

%

87.95

%

87.41

%

86.79

%

85.79

%

85.22

%

AC 115V Efficiency
-


82.76

%

86.12

%

87.29

%

87.32

%

86.62

%

86.02

%

85.34

%

83.86

%

83.26

%

82.58

%
+5V & 3.3V combined output maximum is 120W

Inrush current regulation:
 

100A @ 230Vrms (at 25
℃
 

ambient cold start).